Home Medical Equipment, Mobility Products & Home Care Solutions for the Disabled and Elderly
Our slogan says it all in seven short words, we are dedicated to providing you and your loved ones with products that will make life easier "Around the house and on the go!" We have combined years of experience and research to make the whole process of getting the help you need, easy and smooth! Have questions or concerns? Give us a call and we can help. If you are looking for the best prices, best service, and real satisfaction, you have come to the right place! No need to Google Stair Lifts Near me, you are at the right place!
Want it for Less? Call 800-514-5774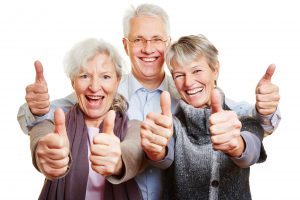 Service
We have real people, standing by, ready to help you! We're open from 7 a.m. to 9 p.m. CST, 7 days a week.
Selection
Whether at home or on the go, we have a solution for you! We have researched all the brands that we carry.
Savings
We offer a low price guarantee. Find the same product anywhere else for cheaper and we will match or beat that price!*
Our Most Recent Blog Posts
Matt Brennan
The effect of the pandemic on older adults has been a significant one. There are more underlying conditions in this population, such as respiratory illness, cardiovascular disease, or diabetes. A more compromised immune system may [...]
Matt Brennan
It's easy to watch this pandemic play out on a global scale and feel helpless. But the reality is that no matter how bad things become, we still have the power to be giving back [...]
Matt Brennan
Keeping a positive attitude is more than an empty piece of advice - it's also a learned skill. Whether it's a pandemic, a health condition, or some other struggle, life can throw a tremendous amount [...]
Recent Customer Testimonial…