Home Medical Equipment, Mobility Products & Home Care Solutions for the Disabled and Elderly
Our slogan says it all in seven short words, we are dedicated to providing you and your loved ones with products that will make life easier "Around the house and on the go!" We have combined years of experience and research to make the whole process of getting the help you need, easy and smooth! Have questions or concerns? Give us a call and we can help. If you are looking for the best prices, best service, and real satisfaction, you have come to the right place!
Want it for Less? Call 800-514-5774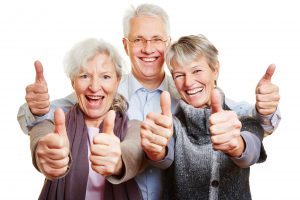 Service
We have real people, standing by, ready to help you! We're open from 7 a.m. to 9 p.m. CST, 7 days a week.
Selection
Whether at home or on the go, we have a solution for you! We have researched all the brands that we carry.
Savings
We offer a low price guarantee. Find the same product anywhere else for cheaper and we will match or beat that price!*
Our Customers have spoken and these are our best selling products!
Our Most Recent Blog Posts
Carlos Lopez
  If you're reading this its because you, or someone you know, needs a stair lift. A stairlift goes by many names, including: stair chair, stairway chair,or chairlift. I've even heard the phrase [...]
Carlos Lopez
An accessible bathroom is crucial for any home with a senior or disabled resident. When someone loses aspects of their mobility, there are often activities in their daily life that are taken for granted. [...]
Carlos Lopez
The answer to the question of can seniors donate blood is less about age, and more about the individuals health and restrictions. While you must be 17 to give blood, there is no upper [...]
Recent Customer Testimonial…
Marion W
The replacement handset and charger for the bath tub lift arrived and I charged the unit for 24 hours.  The mechanism worked great.
I thank you for such great service, timely shipping and over all help.  I will recommend you to my friends.