In a recent study from the Harvard Joint Center for Housing Studies, researchers have found that a majority of people over age 45 would like to stay in their current homes as long as possible. However, while more aging Americans want to age in place, many homes still lack basic accessibility features for aging adults with disabilities, such as no-step entry, single-floor living, extra-wide doorways and halls, accessible electrical controls and switches, and lever-style door and faucet handles. In fact, according to the 2011 American Housing Survey, only 1% of US houses have all of these aging in place features, and about two in five of houses have just one or none of these features.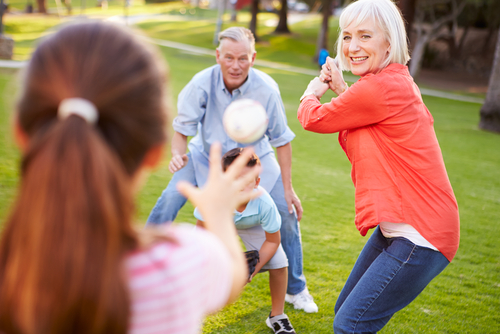 When discussing aging in place, the CDC qualifies it as an ability: the ability to live in ones own home and community safely, independently, and comfortably, regardless of age, income, or ability level. By calling it an ability, the CDC recognizes that aging in place is a dynamic process with priorities that shift over time.
Researchers and aging in place advocates agree on a central set of qualifications needed to age in place comfortably and enjoyably:
Affordable, safe, and accessible housing
Affordable, safe, and reliable transportation options for those unable to drive
Life-enhancing programs such as recreational programs, educational programs, cultural programs, volunteering, religious community, or social engagements
Available in-home health care and/or daily living assistance
If you want to age in place, preparation is key. Aging in place preparation may include adapting physical space, exploring alternate modes of transportation, or making your home safer. While adapting your whole home for aging in place may seem overwhelming, its a much easier process if you start early and plan ahead. Start today by exploring various aging at home products, such as:
Stair lifts, to allow you to move safely between floors of your home
Portable ramps, for ease getting in/out of a car or to place over difficult steps
Bath lifts, to allow you to bathe independently and safely
More and more Americans today choosing to age in place, and you can too. If you have further questions about aging in place and what products can help you age in place comfortably, please call us today.