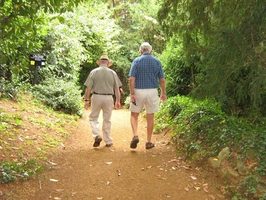 After a long and brutal winter, it's a relief to know that warmer weather is just around the corner. Pave the way for the pleasant spring season by taking part in the following activities that will be sure to kick the boredom to the curb this spring! Enjoy!
1. Enjoy a Picnic Meal
A picnic, regardless of where you choose to eat, outdoors or indoors, by the lake, or at the park, is the perfect get-together on the warm, sunny afternoon of the first day of spring.
Easy-prep foods like PB & jelly sandwiches, potato or macaroni salad, lemonade, and cookies are not only convenient, theyre fun to plan as a group as well! Invite your friends and family and watch it turn into a huge party.
2. Take a Nature Walk
Once the weather warms up, take a walk around the neighborhood, go to the park, or visit a garden center. For those who are less mobile, sitting in the backyard, on the porch, or near an open window is just as nice.
3. Bring Nature Indoors
Spring signifies blossoming of growth; for flowers, plants, and nature as a whole. Invite nature into your warm home by getting a sweet-smelling plant such as lavender, or some fresh cut spring flowers for everyone to enjoy.
4. Bird Watch
A sure sign of spring is the birds chirping outside. A simple, fun way to add some color to your backyard this spring is by the use of bird feeders. It would be a good idea to get one, or better yet, make one!
5. Spring Clean
Spring is a perfect time to clear out some of that clutter and serves as bonding time with your old relative by going through keepsakes and unique souvenirs. Make use of it.
Bottom line
Enjoy the coming of spring and promise of beautiful weather with the activities mentioned earlier: The most perfect of ways to appreciate the season together.