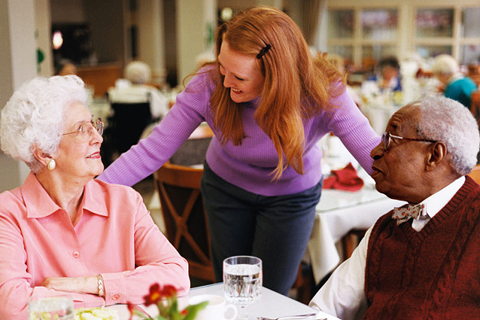 For the majority of families, there comes a time when a decision needs to be made about where an elderly relative will live, but it can often be hard to know whether youre making the right choice. If youre caring for an elderly person and youre not sure whether living alone at an old age is best for them, take a look at the following tips which will help you make an informed decision.
1. My Parent is Healthy
The possibility of falling over and breaking a few bones and injuring themselves is high, regardless of your state of health; good or bad. If your parents feet are not as steady as they used to be, then its about time you enlisted the services of living assistance or residential elderly care professionals.
2. When Alzheimers Symptoms Start To Show
Alzheimers disease is not age-specific though it is most likely to affect the elderly. Unmistakable symptoms are forgetfulness, confusion and an evident difficulty in the processing of simple information. If your parent is showing any of these signs, then encourage them to visit their doctor.
3. Disease and Impairment
Contraction of illness or physical disability by an elderly person means that their independent life will most likely be compromised. While it is very much possible to offer quality, 24/7 care at home it will not be readily achievable without enlisting the services of a reputable residential elderly care if they are at risk.
4. Personality Changes or Lack of Hygiene
Good indicators of the need for you to intervene are the sudden drastic changes in personality, social traits or basic hygiene, old age or dementia, or not.
5. Family Burden
Modern families are busy trying to juggle kids, social lives, careers and lots more, so the inclusion of elderly care can be too much for you to handle. Although in an ideal world wed all like to be able to spare the time, money and space to care for elderly relatives in our homes, the reality is that doing so can be extremely stressful for everyone involved and harm the relationship between the older person in question and the rest of the family. In many cases when a parent needs constant care, the best option is to choose elderly residential care where they will be looked after and kept company by professionals. Theyll receive the best possible care from the qualified staff, and you can ensure your parent maintains a positive relationship with you and your family. Living alone at an old age cannot be an option.
Conclusion
It is never easy to watch your parent or elderly relative become frail and delicate, but taking the right steps guarantees you the peace and comfort of your aging loved one.